Overview
The H4 looks and surfs different to any other fin. Precision Swiss engineering matched with a highly evolved template provides an unprecedented level of control and predictability at high speeds.
Unique Template
Radically different side & centre fin templates create a powerful fin set with ultimate speed & drive.
SIDE FIN PROFILE: Lower section produces maximum acceleration, while hatchet like tip creates stability & control.
CENTRE FIN PROFILE: Highly raked elliptical outline reduces drag, and offers feeling of predictability when releasing through turns.
FIN FOILS TEMPLATE: Thicker base with tapered tip optimises flex & regulates the release of energy during rail to rial transitions.
Ideal Conditions
A wide range of conditions, particularly good in critical overhead waves.
Board Types
Designed to fit the FCS II Fin System.
Performance shortboards and with moderate-to-low rocker.
Fin Family
Accelerator: Find Control. Speed, flow and response with added control.

Performance Core Carbon
Often referred to as PC Carbon or PCC, these fins are highly responsive and feature strategically placed carbon that's designed to complement the fin template. PCC fins suit fast surfing and are favored by power surfers who like to perform explosive turns on critical parts of the wave.

Size
X-SMALL (Under 55Kg / 120 Lbs)
SMALL (55Kg - 70Kg / 120 - 155 Lbs)
MEDIUM (65Kg - 80Kg / 145 - 175 Lbs)
LARGE (75Kg - 90Kg / 165 - 200 Lbs)


Once your order has been placed and your payment has been confirmed you will be sent an email to confirm your order.
Once the order has been confirmed and packaged you will receive an email to say your order is complete.
Once your order has been shipped you will receive an email with the tracking number.
Shipping usually occurs within 24hr of placing your order and takes between 2-7 days for delivery.
INTERNATIONAL ORDERS
We deliver to some international countries. Charges apply.
Please contact us for a quote to deliver to your country.
RETURNS
In the event that the product you purchased online is defective and requires any form of warranty, you need to contact by emailing info@wavechaser.com.au.
Our team will then inform you how to return the product.
Please note that a change in mind does not constitute an acceptable reason for return in our mind.
You have 30 days from the receipt of the online shipment to return any defective item for credit or exchange, provided the merchandise is unused, in original condition, and is returned in the original packaging.
ORDER TRACKING
Once your order has left our warehouse, you will receive an email from us including tracking details and depot information (if required).
If ever you have any questions regarding your delivery we are always available and happy to help where we can.
We do recommend contacting us first before the freight company should you have any tracking questions to avoid any delays.
At Wave Chaser we make every effort to produce our watercraft to the highest quality and standards in the industry. We offer a 12 month manufacturing warranty on our watercraft for peace of mind. We undertake quality checks in our factories and in our warehouse in an effort to guarantee each board's quality before collection or shipping to our customer.
Due to the nature of sailing and paddle boarding we cannot warranty the performance of any part or product or shape for individual riders and varying levels of skills and abilities.
Furthermore, we cannot guarantee against damage or breakage to your watercraft and cannot protect or warranty against circumstances outside of our control.
12 MONTH LIMITED WARRANTY
The 12 Month Warranty begins effective the day the retail customer purchases the product as identified on your invoice and is non-transferable. If within the 12 month period the product becomes defective, you will need to contact Wave Chaser immediately. You will be asked for a copy of a sales invoice and photos of the defective product in question, as well as original packaging material to verify if damage was due to freight. Wave Chaser will thoroughly review and determine if the product falls under manufacturing defects and within the 12 month warranty period. If it is deemed a manufacturing or material flaw, we will provide repair, issue a full replacement product if product cannot be repaired (model depends on availability), or issue store credit. The 12 Month Warranty does not include products that have incurred damage or breakage from use or your transportation of product. The warranty also only applies to the original owner of the Wave Chaser watercraft.
Warranty does not apply to parts or products that have been exposed to prolonged sunlight or intense heat or parts or products that have incurred damage or breakage from usage. Warranty does not apply to incorrect setup or if used in commercial, rental or teaching environments.
Cosmetic flaws that do not affect the functionality or performance of the watercraft are not applicable and not covered under the warranty policy. Warranty does not apply to damages or failure due to fair wear and tear; damage resulting from impact, misuse, neglect, excessive external abrasion, alteration, loss or unauthorised repairs. Warranty does not apply to broken or buckled parts or products, natural discolouration, damage or loss to a third party.
PRODUCT REPAIR OR REPLACEMENT
Wave Chaser will provide repair or replacement parts or products for any part or product deemed to be defective or having defect materials. All parts or products must be returned to our warehouse before repair or replacement can be made or we will organise a reputable local repairer to organise repair on our behalf. Repairs will be paid upon invoice to an authorised repairer. All freight for returned goods and replacement goods must be paid by the customer.
This warranty does not cover someone if they simply change their mind.
WARRANTY CLAIM
You can make a Warranty Claim by emailing your name, phone number, email address and a copy of your purchase invoice to info@wavechaser.com.au.
You may also like...
$209.95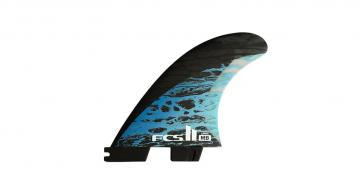 $254.95